ALTICE ARENA & FIL, LISBON NOVEMBER 13-16, 2023
The Web Summit in Lisbon stands out as one of the premier technology conferences, attracting participants from all corners of the technology ecosystem. Quontex's team is excited to be a part of this event, especially since our company is rooted in this vibrant city. We're eager to share our top tips for making the most of your time at the Web Summit in Lisbon. Whether you're a first-time attendee or a seasoned participant, we've got valuable insights to share — join Quontex as we lead the way!
Mobile App
The Web Summit app is your main tool for navigating the Summit. With the app, you can plan your itinerary, aligning the conferences you wish to participate in with their respective stages and times, allowing you to identify potential overlaps. Carefully plan and prioritise the sessions you'd like to attend in advance as there are a lot and it's impossible to visit all of them. Our top tip: arrive at the venue 15 minutes earlier to be able to get a place at your desired presentation, especially at the opening session.
Also, the app features an exhaustive participant directory encompassing everyone from volunteers to guests and investors. This comprehensive list offers opportunities for networking and engagement — you can seamlessly initiate conversations or schedule meetings to discuss your thoughts or projects.

If you have a business idea or even just a question, feel free to book a meeting with Quontex's Managing Partner at Web Summit 2023
Get the most out of the app — easily search and filter the sessions by topic or industry —Advertising and Marketing, AI and Machine Learning, SaaS, Big Data and Analytics are among Quontex's favourites.
(download on the App Store, on Google Play)
Speakers
Web Summit features a lineup of influential speakers, including industry leaders, CEOs, and thought leaders. These speakers often share insights into the latest trends, innovations, and challenges within the tech world. Some of our favourite speakers and talks include:
Alexa, what's next for AI? — Vishal Sharma, VP at Amazon Artificial General Intelligence – at Quontex we are closely following machine learning and artificial intelligence development.
Will GenAI transform marketing and advertising? — Michael Kartz, CEO of mParticle and Simone Berry, CEO at POClab — Quontex is particularly specialised and hence interested in anything connected with Adtech and Martech.
Riding the Saas generative AI wave — Samir Bodas, CEO at Icertis.
Redefining Saas: Data liberation ahead — Sandi Fatic, CEO at Calimero Network.
Coding with Intelligence — Matt Biilmann, CEO at Netlify.
.. and more. New speakers are being announced every week.
Networking
For the most fruitful Web Summit experience, use your time efficiently and plan your meetings carefully. With the structured approach you increase your potential networking opportunities without any frustration.
The Quontex's team will be in full swing at the event, and you can schedule a meeting by using THIS LINK.
Use your mobile app to easily search and filter for like-minded people and book meetings with them straight in the app. Try to book your meetings well in advance. There are lots of networking spaces at the venue for general attendees. For VIP and Chairman tickets you will have your own meeting rooms.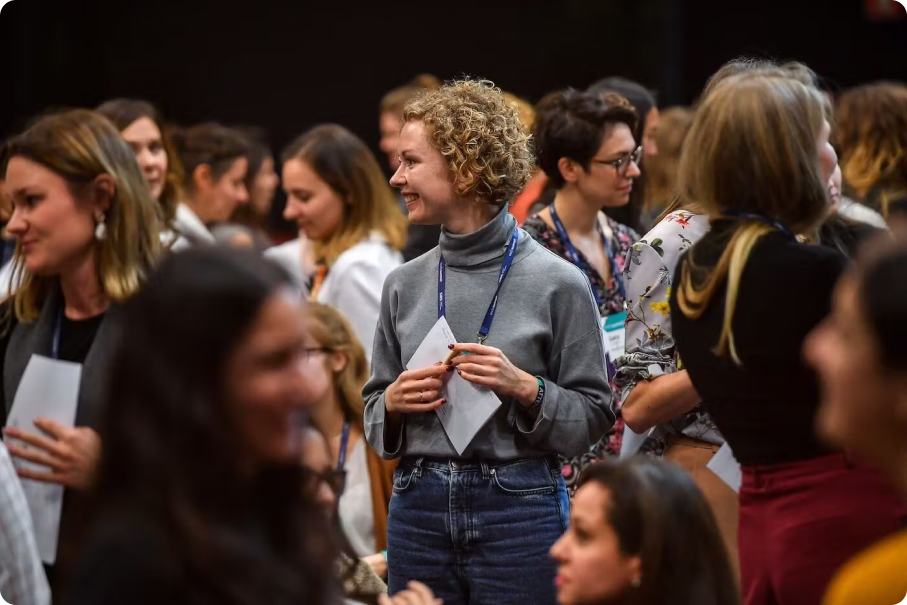 https://websummit.com/blog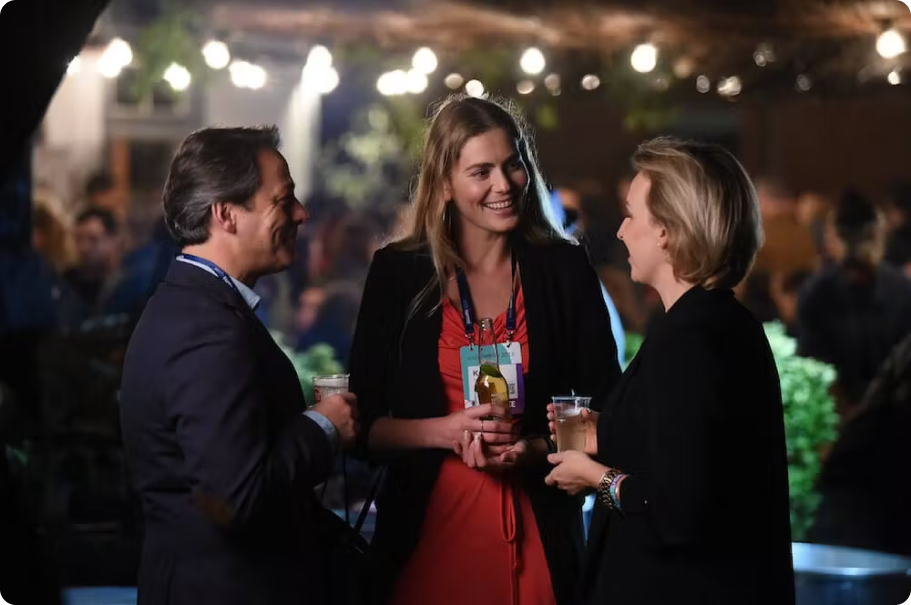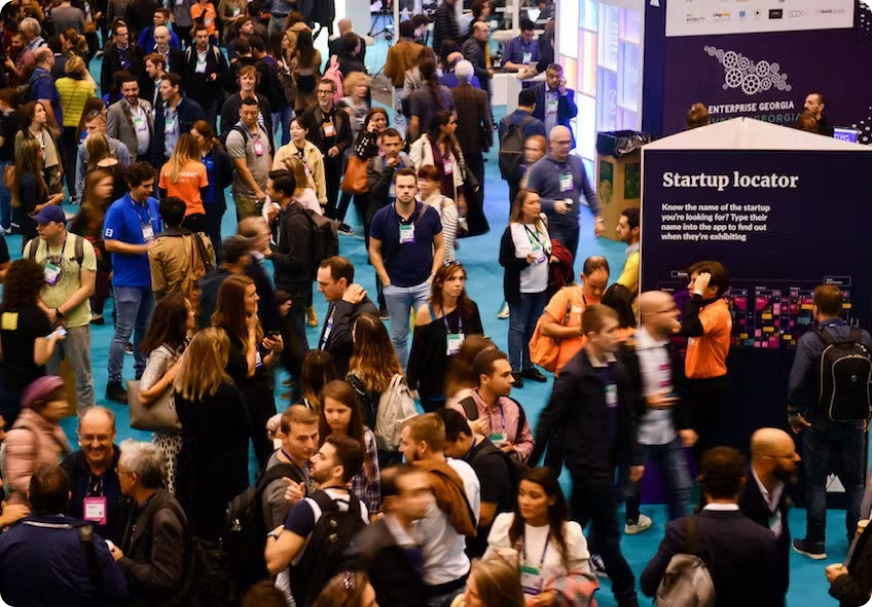 Alternatively you can head to one of the charming cafes and restaurants nearby, our favourite is Sky Bar Oriente – top floor casual bar/restaurant with a stunning river and city view. Another best bet would be Vasco da Gama shopping centre where you can find numerous eateries with every kind of kitchen, just across the road from the Altice Arena.
If you want to make it less casual or need a private space, coworking might be an option. For example, in Lisbon Work Hub you can rent a space just for a day or two, without any membership.
Whether it's a meeting at the Web Summit, a reservation at a restaurant nearby, or in a coworking space, try to book it in advance. And remember, Web Summit is the place where long lasting partnerships can be built.
After party events and evening receptions
As you probably are already aware, Web Summit does not end at 6pm, it rather continues in its numerous after Summit events and evening receptions, offering informal networking as well as much deserved relaxation after a busy day. Definitely head to one of the brilliant venues of the Night Summit:
13 November

: Hub Criativo do Beato — a very vibrant and innovative hub at the riverfront, view more info

here

14 November: Praça do Comércio — Lisbon's main square with a stunning architecture and lots of restaurants,

15 November: Pavilhão Carlos Lopes — a beautiful historic building in the very heart of the city, Parque Eduardo VII.
Quontex's team is very much looking forward to attending the above receptions, and especially Hub Criativo do Beato. Get in touch if you'd like to meet us there!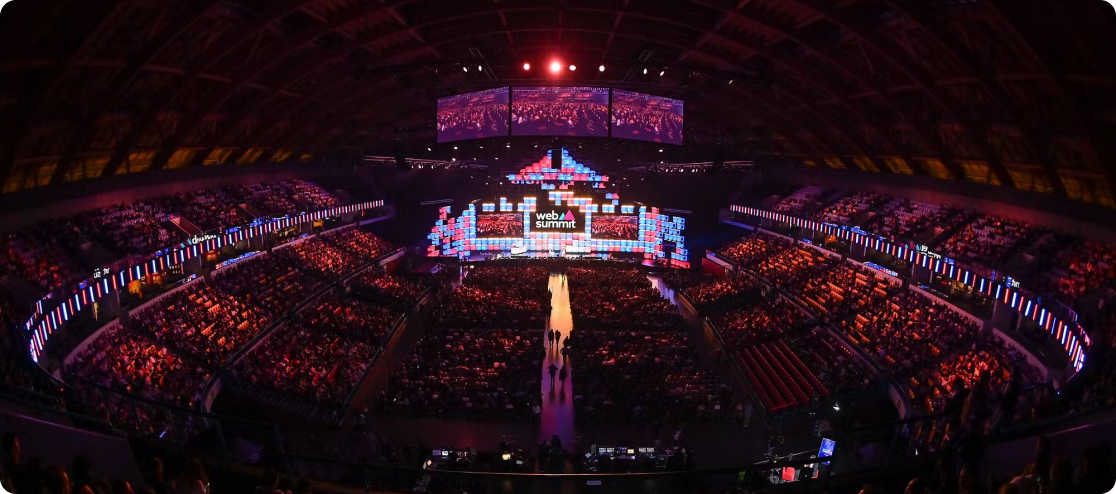 In addition to the official Night Summit, you will find various side events, workshops, and meetups to fit any taste and budget — from relaxed informal drinks and embankment walks to a countryside retreat escape or even coastal sailing and surfing.
Some events provide more intimate settings for in-depth discussions and networking — you will be able to find and explore during the Summit days.
We would like to conclude with some practical tips: make sure you come to the conference well prepared – don't forget to bring a power bank or two, refillable water bottle, comfortable footwear, something to snack on (although there are many eateries at the Summit, there may be long queues), and of course plenty of business cards. You can also leave your bag at the special bag drop area if you need to.
It is better to choose a hotel within walking distance to the Altice Arena. However, should you need to travel to the venue from the city centre, please allow enough time for travelling as there might be limited availability and disruptions with parking and taxis.
And, lastly, apart from the Summit and business, we hope you can find some time to explore the vibrant city of Lisbon and its charming attractions. Enjoy your time in Lisbon!